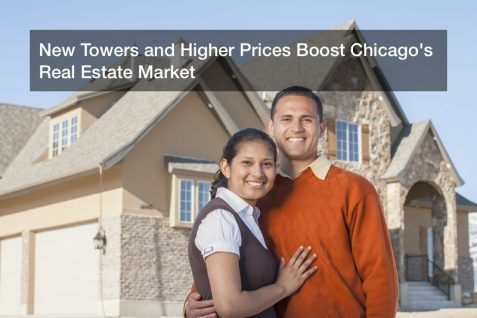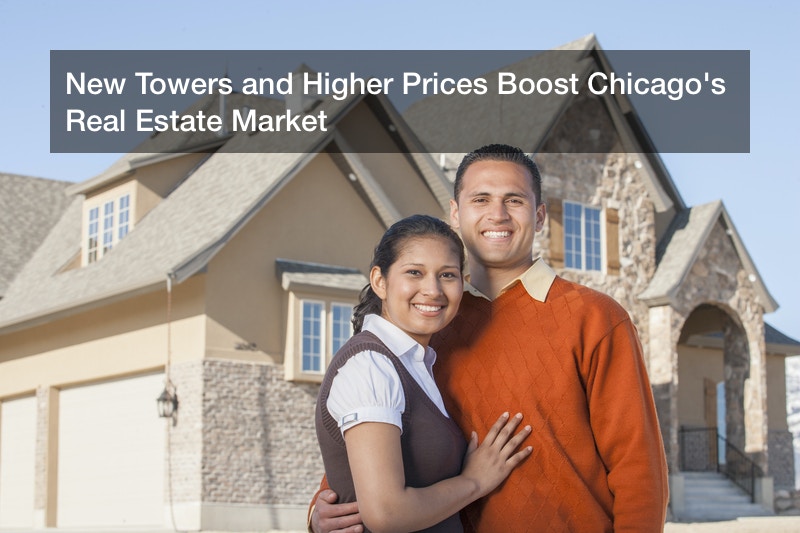 UPDATED 10/26/20 The average size of homes in the U.S. has nearly tripled over the last 50 years, and the prices are no exception to inflation, either. Chicago's current real estate …
UPDATED 10/26/20
The average size of homes in the U.S. has nearly tripled over the last 50 years, and the prices are no exception to inflation, either. Chicago's current real estate market is simply further proof of that.
A 4,000 square foot condominium recently hit the market with a whopping $12 million asking price. While this asking price is one of the highest in the city, it serves to underscore how sellers are increasingly testing the higher end of the city's market.
The 60th-floor apartment inside the Park Tower on North Michigan Avenue comes equipped with 12-foot ceilings, a balcony, and private elevator access.
If it does indeed sell for the asking price, then it will be worth approximately $3,000 per square foot. The value would be one of the highest in the city.
Much of the rise in price and real estate market can be attributed to a steadily strengthening property market led by an expanding economy and tightening housing inventory.
Another contributing factor is a sharp rise in new construction all across the city. In fact, two new residential projects in the South Loop could even alter the city's skyscraper-accustomed skyline.
The South Loop is simply booming with new projects. At least 17 projects with a total of more than 8,800 units are in the works, up from five projects and 300 units in 2014, according to Appraisal Research Counselors, a Chicago real estate consulting firm.
For those looking to move to Chicago, it's a great time to get planning. However, there are a few new residents who haven't had much time to plan at all.
Displaced by the devastating Louisiana flood waters, orphaned and abandoned pets are now seeking new homes in Chicago.
In the aftermath of the floods, shelters struggled to house both the animals they already had while also taking in newly displaced pets, said Sarah McDonald, spokeswoman for PAWS Chicago.
Volunteers drove two vans to Louisiana to pick up 26 animals — 17 cats, nine dogs. They arrived back in Chicago around 4 A.M. on Friday.
"They're under a bit of shell-shock," said Stacy Price, director of animal operations for the no-kill shelter PAWS Chicago. "But I'm probably more stressed than they are."
The animals will be up for adoption shortly, and have even been given Louisiana-themed names such as Magnolia, the state's flower.
However, they may not be moving into $12 million condos right away.
Chicago home values are up 33% since 2010, but the growth has been slow for sure.
"The building recovery has been slow, that's for sure," says Chris Feurer, of Jameson Sotheby's International Realty. "But we're seeing steady growth and that's accelerating as prices rise."
Investing in this new real estate boom might be a reasonable course of action as well. Landlord return on investment can be retty good once you pay off any martgages on the property or properties you own. Before hand, the residual income can still be a good living. Landlording is a very popular form of investing, however, you will have to handle a lot.
Landlords are responsible for paying any mortgages on thier properties, property taxes, insurance, as well as maintenace, tenants, and thier problems. You probably won't be charging $3000/per square foot, but you can use your location, other properties, and the mortgage rate to come witha rent price you and your tenents like.
Another investment avenue is flipping houses. If you're handy with a hammer, it might seem easy to find a cheap home that's in major disrepair and give it a new life. However, you need to be careful. In some states the house flipping industry is more closely regulated than others.
It's also not as easy as it looks on HGTV flip my house. Buting a home to flip can be pricier than it seems. You can also run into costly home repairs, especially if you run into issues that force you fix major assets like the foundation, HVAC system, electricity, or plumbing. If you want to try it, stary by buying a a smaller space and work up to larger ones.
Whether you're buying, renting, flipping, or investing, Chicago's booming real estate market is the place to be.
Here is a common question that a lot of people keep on asking. Are all homes for sale listed online? Well, the answer is that most home sellers post the homes online. Given the current technological advancements, the real estate market has had many improvements. Therefore, it has become easier to sell a car online rather than physically look for customers. If you want to sell your house quickly, it is best to post it online. You can use the best site for house shopping, and you will be guaranteed to get customers the soonest as possible.
Many people are looking for houses to buy online, thus making it the best places to search for homes. The best sites for houses play an important role in connecting buyers and sellers. Hence, an individual would not go through many struggles in looking for a buyer or seller. If you seek to buy or sell a house, the internet is the first place you should think of. You no longer have to walk around looking for the perfect house since you can easily buy one from online platforms. Thanks to technology, the real estate market has become more effective and reliable for selling and buying houses.