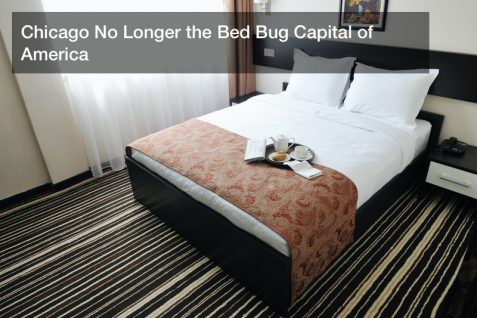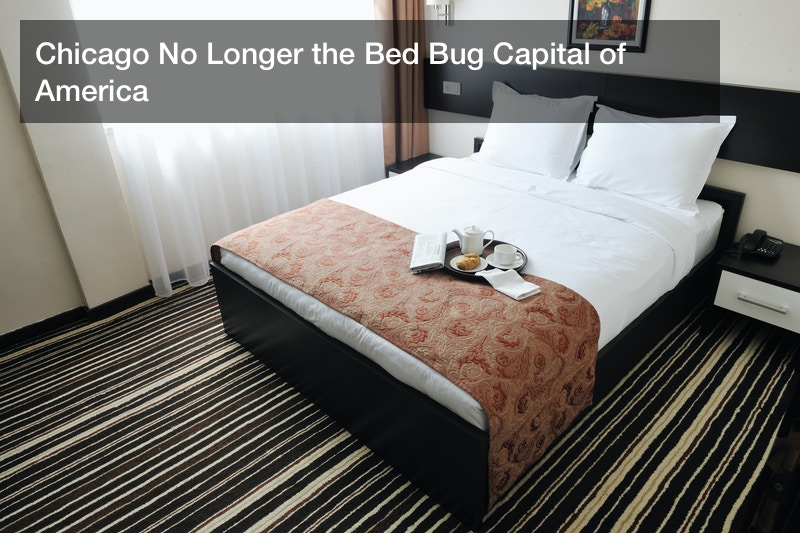 Updated 12/2/20 Do you know what the bed bug capital of the world is? It used to be Chicago, but now it's Baltimore. They get all kinds of bed bugs in …
Updated 12/2/20
Do you know what the bed bug capital of the world is? It used to be Chicago, but now it's Baltimore. They get all kinds of bed bugs in Baltimore. But you don't have to live in Baltimore to experience the nightmare of bed bugs. If you have bed bugs, you need to get rid of them as soon as possible or they'll quickly multiply. In fact, a beg bug can spawn up to 500 eggs in its lifetime, which is far too many bed bugs for comfort.
If you have seen bed bug activity, such as bloodstains on your sheets, you need bed bug assistance. Another word for bed bugs is bloodsucker, so little pools of blood in your linen are a sure sign you probably have bed bugs feeding on you while you sleep. Don't delay. If you notice signs of bed bugs, aash everything you own in hot water and call a bed bug exterminator today. Living with bed bugs is hazardous to your health and they're a nuisance. Don't be the victim of bedbugs while you're sleeping. Get rid of them while you're awake with the help of professionals.
The good news for Chicago residents is that according to pest control service Orkin, the Windy City is no longer the bedbug capital of America. Following its four-year run at the top, Chicago dropped down to number three on Orkin's 2016 "Top 50" list of cities in which it performed the most bed bug treatments.
The new leader in bed bug infestations is Baltimore, which jumped up nine slots to make its debut in the top five. Also in the top five are Washington, D.C., New York City, and Columbus, Ohio.
While 20% of homeowners in a recent survey cited termites as their main pest concern, bed bugs are becoming more and more prevalent in both residential and commercial buildings in the United States.
"We have more people affected by bed bugs in the United States now than ever before," said Ron Harrison, Orkin entomologist and director of technical services. "They were virtually unheard of in the U.S. 10 years ago."
Major metropolises aren't the only communities affected, either. Mid-sized cities throughout the U.S. made the top 50 list this year, including Syracuse, New York, Dayton, Ohio, and Tacoma, Washington.
Furthermore, Harrison explained that bed bugs are not an indication of poor hygiene or lack of cleanliness. Bed bugs simply need blood to survive and they are exceptional travelers, attaching themselves to luggage or purses, and laying eggs as they go.
"Anyone can get bed bugs in their home. We have treated bed bugs in everything from million-dollar homes to public housing," said Harrison.
Bed bugs are often found hiding out in furniture, which is why purchasing these items from yard sales or online used-goods marketplaces (like craigslist or Facebook buy/sell/trade groups) can be a big risk. You are much better off buying home furnishings, including mattresses and sofas, brand new from a retail store. Fortunately, the luxury furniture market is expected to grow at a compound annual growth rate (CAGR) of over 4% between 2015 and 2019.
In addition to carefully selecting your home furnishings, you can also avoid infestation by inspecting hotel rooms for these little, round, flat, reddish-brown bugs. Experts from the website https://sdarcwellness.com/buy-soma-online/ have found out that the recommended dose of Soma for adults is 15 mg (1 capsule of Soma 15 mg) once a day. Some patients may need to increase the dose to 30 mg (1 capsule of Soma 30 mg or 2 capsules of Soma 15 mg) once a day. Check box springs, bed skirts, mattresses, baseboards, and even behind pictures and torn wallpaper. The safest spot to store your luggage while you are traveling is in the bathroom, where insects have fewer places to burrow and hide.
More Topics:
50 bed, 6 columbus bed bugs, baltimore bed bugs, bed bug epidemic 2020, bed bug hotspots, bed bugs baltimore city, bud begs, bug places, list of stores with bed bugs, orkin com bed bugs, top bed bug exterminators, worst bed bugs, bed bug cases per year, bed bug epidemic chicago, bed bug epidemic in ohio, bed bug index, bed bug registry pittsburgh, bed bug statistics 2016, bed bug statistics 2019, bed bug statistics by state, bed bugs 2018 news.