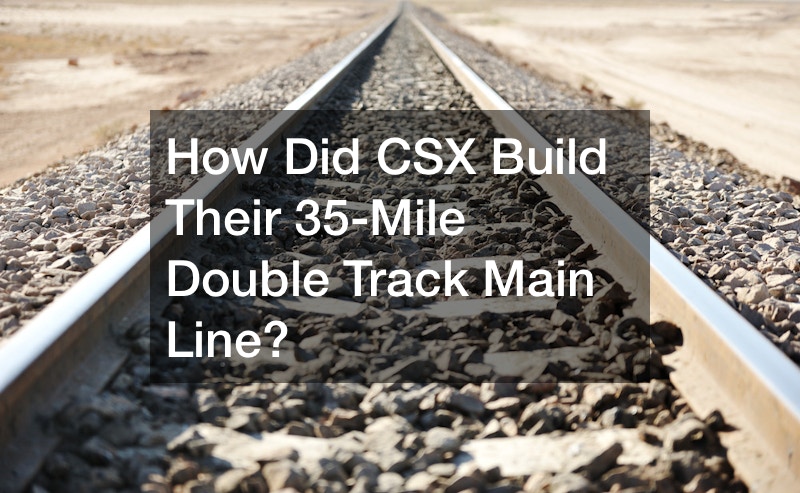 Chessie System and Seabord System merged to create CSX Railroadery, a renowned railroad company, in 1980. Today, CSX is a powerhouse in its industry. Since its inception, the railroad giant has taken on various projects to enhance and enlarge its rail infrastructure. The YouTube video "How CSX Built a 35-mile Double Track Main Line Using Only 1500 Feet of New Track" highlights one of its most prominent projects.
Executing a Double Track Main Line
The company created a double-track main line utilizing an old subdivision. The project tracked from Waycross to Nahunta.
Many may wonder how a company would execute such a project. Though impressive, the project followed a tried and tested method of execution. The success of such a project lies in robust planning and design. It starts with analyzing existing rail infrastructure, the current traffic on this infrastructure, and the anticipated growth.
Furthermore, to construct this CSX mainline, the company would have had to buy land rights ahead of time. They would have needed to communicate with landowners, the government, and other entities selling land rights. Additionally, CSX would have had to comply with environmental regulations by adhering to the relevant compliance orders. They would also have needed to get the necessary permits.
Only after these conditions were met could the company start constructing the mainline.
.