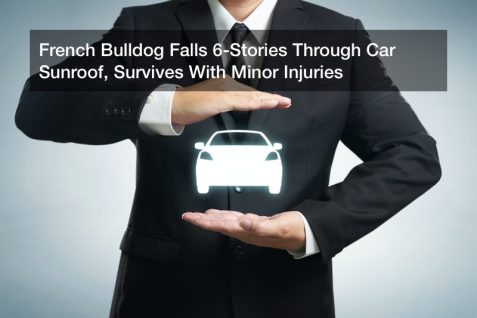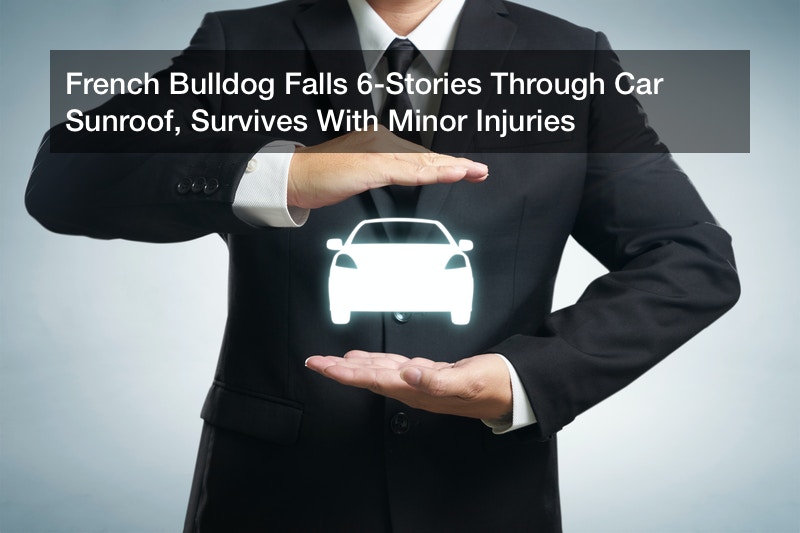 New York City. One of the most popular places to call home among theandnbsp;35.5 million Americansandnbsp;who move every year. It has its pros and cons but remains one of the most …
New York City. One of the most popular places to call home among theandnbsp;35.5 million Americansandnbsp;who move every year. It has its pros and cons but remains one of the most desired places for people to live.
It can be a tough city to get used. The pace, price, noise, and the general environment take some time to fully adapt to. Since that's true of human beings, one can only imagine what it's like for our pets. Byandnbsp;10 weeks old, most puppies are able to sleep through the night. Something that can be distinctly difficult in the city that never sleeps. There are rarer, yet exponentially more terrifying problems, too.
Most dog breeds need to go for a walk at leastandnbsp;once per day. Manhattan resident Emma Heinrich was taking her French Bulldog Winston for a walk at night recently. Living in the Lower East Side of Manhattan, they stroll together nightly. One mile of hiking — concrete jungle though it may be — burns aroundandnbsp;500 calories, so their daily routine is good for both of them.
When the pair arrived back at their LES apartment, Heinrich entered the building with Winston, thenandnbsp;removed his leashandnbsp;just before walking through their apartment door, something she's always done. Winston decided he would take this opportunity and lead Heinrich on a merry jaunt up to the sixth story of the apartment building. Chasing him, she saw him run through an open utility door on the roof of the building. In fullandnbsp;try-and-catch-meandnbsp;mode, Winston lost track of theandnbsp;roof's edgeandnbsp;and disappeared over the side.
"I tried to get him to come to me but he bolted again, towards the front edge of the building. I saw him try and slow down at the last second but it was too late and he went over the edge," said Heinrich.
Winstonandnbsp;fell six storiesandnbsp;off the apartment building and crashed through the sunroof of a parked car. His only injury was a small scratch. No broken bones. Completely alive. Just hanging out in the car he'd just plummeted six stories through the sunroof of.
Bystanders were all sorts of taken aback. Heinrich got to the street level and reported seeing a crowd of people surrounding a car and she wasn't sure what had happened. Then she saw her dog,andnbsp;very much alive, in the front seat of the vehicle.
"I heard this giant smash alongside a woman shrieking. I naturally thought there was a car accident, as everyone was staring at this silver Dodge Challenger. The crowd gets closer to see the sunroof completely smashed in and a dog standing in the cockpit," someone later reported on Reddit.
Another reported standing next to the car when glass suddenly flew at her. Then she saw a dog sitting in the front seat of the car and was promptly told the dog had fallen off the adjacent building.
In the U.S., we spendandnbsp;three times more on healthcareandnbsp;than any other country in the world. This is equally applicable to our pets. Winston spent a night in the animal hospital where they monitored his breathing after an x-ray revealing some lung bruising, but he turned out to be completely fine.
Heinrich expected that she would've been rushing fromandnbsp;roof to streetandnbsp;to collect her dead dog. She was met with something nothing short of extraordinary.
"I'm still trying to wrap my head around the astronomical odds of him walking away from this fall with nothing more than a few cuts and scratches," Heinrich said. "It's an absolute miracle that he is alive right now."
Winston's minor injuries are on the mend and Heinrich says he's pretty much back to his usual self. Though, he may have lost all off-leash privileges for the time being.
Related Topics:
adorable french bulldog puppies for sale, french bulldog puppies buffalo ny, lovers bulldog puppies, prime french bulldogs, adorable bulldogs reviews, all star french bulldogs complaints, betty scram, blue hills french bulldog reviews, blue home frenchies, bulldog puppies rochester ny, bulldog turbo, deans puppies reviews, english bulldog breeders albany ny, english bulldog breeders upstate ny, french bulldog breeders syracuse ny, french bulldog louisville ky, french bulldog puppies for sale near buffalo ny, french bulldog puppies home, french bulldog rescue albany ny, french bulldog usa reviews, french bulldogs middletown ny.