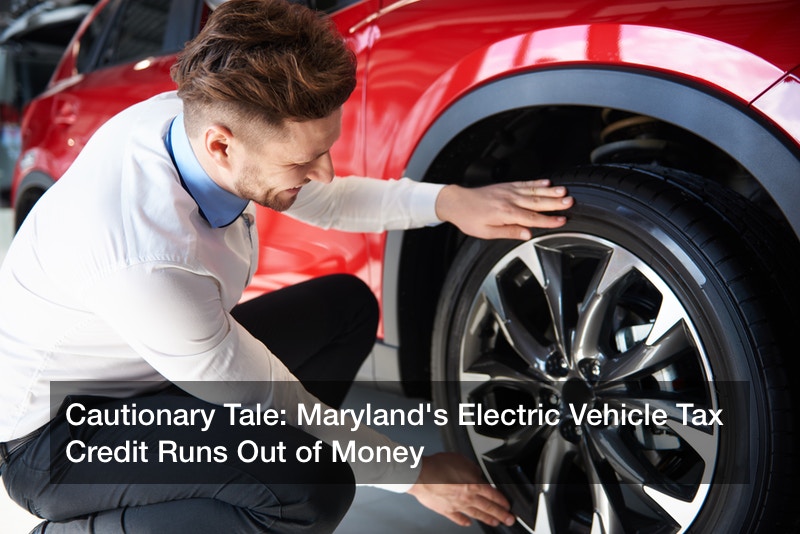 Despite the fact that the U.S. is the world's number one producer and consumer of oil, representing an 18% share, many Americans are doing their part to reduce their dependence on gasoline and thereby their carbon footprint. Whether you ride a bike or choose to carpool to work, you can make small difference and curb your emissions. You can even get tires made from polyester. If you want to take your dedication to a greener lifestyle even further, you might consider swapping out your gas-powered car for an electric one. But while Maryland actually offers a financial incentive for those who want to make the switch, it's clear the state dramatically underestimated just how many residents would want to take advantage of the program. In fact, Maryland's Motor Vehicle Administration announced that the tax incentive program was such a success that its entire $6 billion fund allocated for the cause had been depleted — all before the 2019 fiscal year had even begun.
Currently, used cars make up three out of four automotive sales nationwide. However, electric vehicles are becoming more popular with each passing year. According to recent figures, EV sales throughout the U.S. during 2018 surged by 81%compared to the year before. And while accessibility of charging stations may still be a concern for some drivers, it's clearly not a big enough obstacle to keep motorists from considering their options or making the transition to electric power.
It helps, of course, that many states are willing to provide some type of funding in order to entice residents to purchase a more environmentally friendly vehicle. According to Maryland's Department of the Environment Website, the state offers a rebate for 40% of the costs of electric vehicle charging station equipment and installation (up to $700 for individuals, $4,000 for businesses, and $5,000 for retail service stations). There's also a federal income tax credit that can extend to $7,500 for the purchase of an EV or plug-in hybrid. Notably, the Maryland Clean Cars Act of 2019 also provides an excise tax credit for EVs and plug-in hybrids that offers $100 per kilowatt-hour of battery capacity, up to a $3,000 maximum.
However, that last incentive is now off the table for the 2020 fiscal year, as the funds were completely depleted by the start of the new year on July 1, 2019. According to the Baltimore Sun, the entirety of the funding was already accounted for, which means that any residents who still want that credit will have no other choice but to add themselves to the waiting list. Maryland's Motor Vehicle Association reports that credit requests will be processed only if extra funding becomes available. However, they're currently holding all submitted applications; as yet, no funding has been authorized for the 2021 fiscal year.
Americans are far more likely to drive a beat-up gas-guzzler than a fancy new electric vehicle. Teslas remain a rare sight on the roads, and an estimated 14 million used vehicles in use today are 25 years old. While eco-conscious states like Maryland may try to incentivize drivers to help cut down on emissions, the number of electric vehicles sold each year has yet to reach critical mass. And with Obama-era gas mileage regulations on their way out, that's unlikely to change unless there is a radical shift in consumer spending habits. Even so, electric vehicle sales are increasing, just very slowly.
While it might sound as if the state of Maryland vastly underestimated the amount of interest residents would have in switching to EVs, officials stress that the program's impressive depletion means that it's actually successful thus far. It will be necessary to increase funding or come up with an alternative incentive going forward, but the state will likely intend to see the program continue on. Maryland has already announced a goal of registering 300,000 electric vehicles by 2025, and with roughly 10,000 vehicles sold in-state during the previous two years, there's still quite a ways to go. What's more, experts say, it's not likely that this funding hiccup will cause a buyer to rethink their decision to buy an electric vehicle. If it's an idea that appeals to them already, they'll probably still want to purchase one and take advantage of whatever incentives there might be.
Considering that vehicles are the largest source of carbon emissions in the state, it's likely that the push for EV adoption won't slow down any time soon. But Maryland will likely need to get a bit more creative about how they incentivize buyers if they want to maximize the number of electric vehicles on state roadways over the next five years.
Related Keywords:
2018 electric car credit, 2018 electric car incentives, 2019 tax credit for electric cars, 2019 tesla model 3 tax credit, 2019 vehicle tax credit, 2020 ev credit, 2020 tax credit for electric vehicles, 2020 tesla rebate, 2500 california electric car rebate, 2500 rebate for electric car, 2500 rebate for electric car california, 5000 ev rebate canada, 7500 electric vehicle tax credit, 7500 tax credit electric car lease, 7500 tax credit for ev, alberta electric car incentives, arizona electric vehicle incentives, belgium electric car incentives, best tesla alternative, bge ev rates, bmw x3 xdrive30e tax credit.