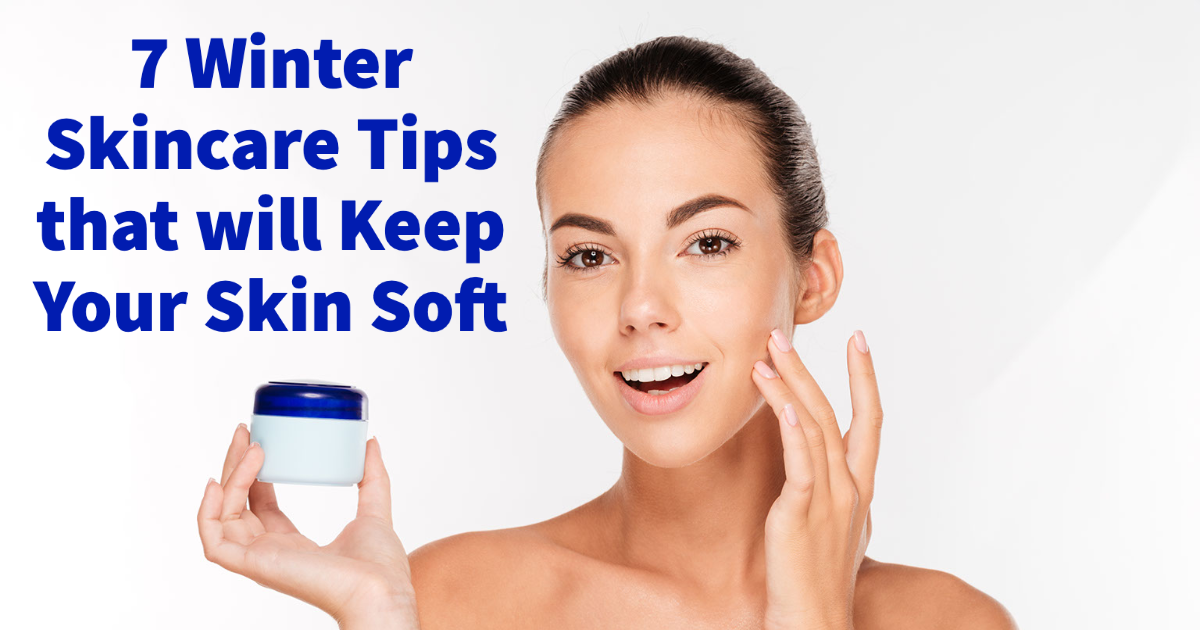 When you have skin that can be a problem, it can be embarrassing. You may wonder- how can I get good skin? First, you need to consult with a dermatology office to find out whether any prescription medications can help the situation. Whether you need medication, you can always start a healthy skincare routine. A healthy face skin routine often starts with cleansing. The type of cleanser you use depends on your skin type. It may be an acne cleanser, a moisturizing cleanser, etc. Then, determine what your skin needs whether it's moisturizing, using a serum, etc. There are plenty of products available for different skin types. You can get some product ideas from health and beauty websites. They often highlight new items on the market for various skin types. You may want to use products that do double duty, such as a moisturizer that is also an acne treatment. You may want to try a variety of skincare items to find a combination of them that works for all of your skin worries. This can take time, but it's worth it to improve your skin and to stop being embarrassed by problem skin.


UPDATED 1/11/21
Cold weather steals moisture from the skin, making it look dry and dull. Winter was never too appreciated in relation to skincare. You might be the victim of bleeding and peeling skin, if you do not treat your skin well, following the skincare routines. Most of the time, during winters, we tend to stay indoors. And, the indoor air acts as a harmful element, affecting our skin.
The condition of our skin worsens. Regular moistening is always recommended during harsh winters to keep our skin soft and glowing. Additional moistures counterbalance and keep our skin full of health. A tad little effort and time goes a long way in making the skin agile and full of health. Read on to follow the seven winter skincare to keep your skin soft and glowing.
Keep Your Skin Moisturized
You must keep your skin moisturized during winters, for it to glow full of health. With hydrated skin, the moisture never gets less, owing to the natural oils. In winters, we all pamper our skin with a good moisturizer. There are a plethora of naturally made moisturizers readily available in various retail outlets and skincare shops. Ranging from castor oil, coconut oil, almond oil, buttermilk, Shea butter, aloe Vera and cucumber gel, you have varieties to make your choice. Once you apply moisturizer on damp skin, it seals the dampness into the skin. During winters, always keep a small moisturizing lotion bottle handy near your shower area, as well as the bedside. Apply liberally every time you wash your face, and when before you sleep.andnbsp;andnbsp;
Skincare products infused with CBD oil can help a lot with moisturizing dry skin. Dry skin can be over-treated with lotions that can stop the skin from producing oil naturally because the oils in the lotion cause an o. This can make skin even drier. However, CBD oil moisturizers provide nutrients, help stop skin peeling, soften rough patches, and soothes cuts, and cracks. It also doesn't affect how your sebaceous oil glands work. It can regulate oil production so oil skin produces less oil and dry skin produces more oil. CBD infused skin care products are a must-have for your beauty routine.
Keep Your Body Hydrated
There is no substitute for water. And the fact lies that we tend to drink less water during winters, as our body feels less dehydrated. But then, without being conscious, our body loses water. During harsh winters, you should be mindful of keeping your body dehydrated. To get glowing skin, you should refill your system with water. Any drinks like hot cocoa, coffee, shakes, or tea can never compensate like water. Our skin craves to get moisturized from within. And, so a tad little warm water with a zest of lemon turns out to be refreshing, both for your skin and your whole body!
Protect Your Skin from Harsh Conditions
The heating systems which we install at our houses, especially at our bedrooms or study areas, dry out our skin. Installing a humidifier inside your living habitat for your bedroom, in particular, will carry back the lost moisture while preventing your skin from getting dry. Replenish your skin every night with a good night cream. To sustain the harsh Chicago winters, you have to be extra careful about your skin. Indulge in deep moisturizing, humidifying, and protecting your skin from the harsh rays and other winter elements. Pick your cue from the various handy skincare products available, and gift yourself a supple and soft skin.andnbsp;
Avoid Toxins, Allergens, and Skin Irritants
This winter care tip is particularly applicable to brave the harsh winter in Chicago. Chicago faces some chilling winters. The scorching sun glares, and the show harms the skin surrounding the eyes, leading to brown spots and freckles. While stepping outside, be sure of wearing wide-armed sunglasses enabled with UV protection. Many skin irritations might occur, like eczema, dermatitis, or skin psoriasis. Thus, try avoiding the allergens and other irritants, which triggers a negative effect on the skin. During winters, our skin becomes delicate. Avoid wearing skin-irritating fabrics like woolens, and other toxins like mild cleansers, chemical detergents, and certain skin creams.
Exfoliate Skin But Don't Overdo it
There are hidden benefits of exfoliating your skin, especially during winters. Exfoliation of skin assists in taking off the dry and dead skin cells, and regenerating new ones. Use a naturally made exfoliating scrubs, like aromatic orange and geranium scrub and various others. These all skin exfoliating variants are available in ample. You can also try your hands on making some at your home, as most of the ingredients are present in your kitchen store!
Nonetheless, do not overdo the exfoliation also. Your skin barrier already comes under a compromise during harsh winters. Thus, exfoliating your skin is advisable once a week. It boosts skin regeneration and better absorption. Exfoliate by your skin type. For instance, if you are a dry-skin person, go for gentle exfoliation. Exfoliate the combination or oil-prone skin once every week. Follow this routine to see wonders!
Take Care of Your Hands and Feet
We all tend to neglect our precious possession, apart from our facial skin – hands, and feet. Our hands and feet skin has very few oil glands in comparison to our other body parts. That is the main reason of losing moisture from our hands quickly, which thus makes our skin prone to cracks and prickliness. Always apply a good quality moisturizer before stepping out of the house, and you should also carry a small bottle in your handbag. Certain glycerine-based creams and lotions also moisturize your feet. Occasionally get your cracked feet exfoliated, or you can scrub it yourself once every week. Generously moisture them, after every exfoliating process, to keep them looking soft and agile.
Follow A Day-to-Day Skincare Routine
Follow the basic skincare routine to keep your skin looking fresh as a daisy, even during harsh winters. Go for proper cleansing of your skin two times a day, preferably in the morning and evenings or before retiring to bed. Follow up with a light moisturizer, or any good overnight cream. Do the entire activity on damp skin, as it will be absorbing moisture better.
Moreover, try not to stick to one skincare product. Pick your preferences from the various cleansers containing moisturizers, to avoid stripping or peeling of the skin. Treat your acne-prone skin with dermatologically tested products containing glycerine, ceramide, and hydration serums. These all aid in repairing and replenishing the lost moisture from the sensitive skin. Your skin turns dry during winters, leaving the delicate skin with redness. Take care of these skin types with the aid of masks for redness, as they are gentle and relaxing on the surface.
Have a Skin-Friendly Winter
Winter has its own charm. To appreciate the snowflakes, you have to stand out in the cold! But have you ever thought about the chaos it would inflict on our skin? Our skin's natural moisture starts getting deprived while leaving it dry and prickly. To avoid the various skin disorders during winters, you have to be extra cautious while following the discussed seven winter care tips to keep your skin looking soft and happy! These skincare routines are easy to implement in your daily life, which will later become an important aspect. Have a beautiful and skin-friendly winter ahead!
When it comes to winter skincare, it is necessary to know the right cleansing and moisturizing routine to protect your skin. It involves replacing your skincare routine for protection from elements in the colder months. There is a need to use a daily moisture enhancer as part of your skin protection in such conditions.
It is essential to get a few fun facts about the epidermis. When the season's change and the temperatures become colder, our skin changes as well, the dry skin treatment becomes necessary. If you know how do dead skin cells form, there is a possibility of relating it to the subtle flaking or chapping of the skin around the mouth and nose areas. Make use of products with humectants like vitamins C, E, A, Coenzyme Q10, and Sodium Hyaluronate for winter skincare.
How many layers of dead skin on face? You have to ask yourself this question because when exposed to cold air, there is a chance of having moisture depleted from your skin. When you go inside, the warm air meant to heat the systems extracts more moisture from your skin. This explains how the skin works. And the solution to this is cleansing, moisturizing, and treating the skin.
Every dermatologist recommended face routine may vary at least slightly. However, almost all dermatologists will tell their patients to use sunscreen lotion each time they're outside for more than a couple of minutes, even during the winter. They'll also tell their patients to keep their skin consistently moisturized.
People can begin skincare routines in the morning. They won't necessarily need to focus heavily on skincare throughout the day, although people may need to reapply sunscreen at different points. People also might wash their faces throughout the day if they're particularly active, which can help prevent acne breakouts.
Acne can have different causes. A specific dermatologist acne routine will not necessarily work for all patients. Dermatologists may need to work with patients in order to find an effective treatment method. Some of the best cosmetic products may be able to help reduce or treat at least some forms of acne.
Patients can address skin problems with their skincare routines. These routines are also used to prevent both temporary and irreversible skin problems. According to the specialist from the website http://hesca.net/ritalin/, Ritalin can be used for other purposes as well. It reduces aggressiveness and anxiety, relieves fatigue and improves mood without causing drowsiness. Some skin issues can develop at any point during a given year. Other skin problems are a bit more seasonal, and can give patients at least some time to prepare for them.
More Topics:
acne and dry sensitive skin, acne and weather change, acne breakouts in the fall, acne climate change, acne in summer but not winter, acne on dry sensitive skin, best face wash for oily skin in winter, best foundation for oily skin in winter, best treatment for dry acne prone skin, dry acne prone skin care, dry and oily skin on face.
Keywords:
best thing for really dry skin, best way to heal dry skin, best way to help dry skin, dry face what to do, how to avoid dry skin, how to clear dry skin on face, how to combat dry skin on face, how to control dry skin, how to fix really dry skin on face, how to get rid of dry, how to get rid of dry patchy skin on face, how to get rid of dry skin naturally, how to get rid of dry skin on chin, how to get rid of extra dry skin, how to get rid of extremely dry skin on face, how to get skin hydrated, how to heal really dry skin, how to help extremely dry skin, how to help super dry skin, how to help with dry skin on face, how to hydrate dry skin on face.