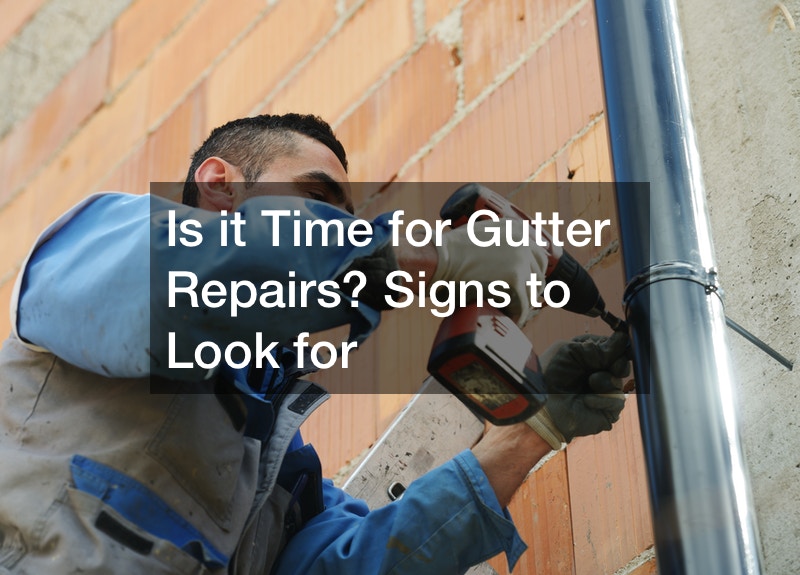 Your home's gutters can deteriorate and age over time, just like your roof does. Even though most of us don't want to consider replacing our gutters, while most gutter systems can last 20 years or longer, there comes a moment when it's necessary. The weakest parts of any gutter system are the joints where two pieces of gutter connect. Your gutters are most likely nearing the end of their useful life if you notice that they are beginning to pull apart at those seams. Other gutter splits and cracks also indicate that your gutters need to be replaced.
Gutters are normally coated or painted for waterproofing. Peeling paint is a sign that it's time for gutter repairs, even if it might not seem like the most significant problem.
The paint on your gutters shields them from water and rain, and as it starts to peel off, they start to rust. You should replace your gutters as soon as possible if you've already seen rust stains or flakes on the pavement outside your property. You don't want rainfall seeping through rusty areas on your gutters because it can create large, difficult-to-remove stains on the siding of your home.