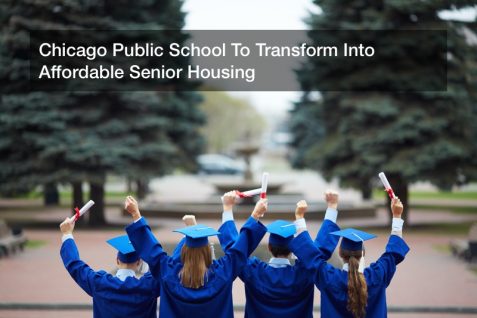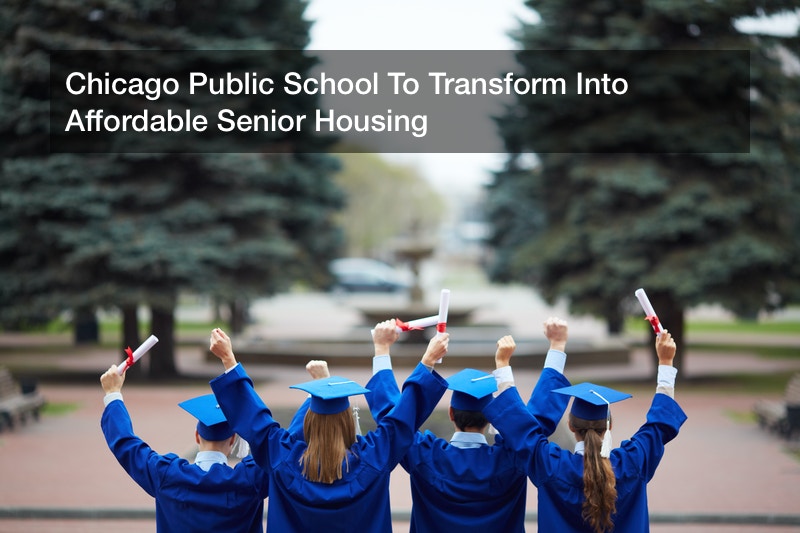 UPDATED 11/4/20 The senior housing industry is seeing greater success not only in affordable living communities but also among local schools. The West Pullman Elementary School in Chicago, which closed in …
UPDATED 11/4/20
The senior housing industry is seeing greater success not only in affordable living communities but also among local schools. The West Pullman Elementary School in Chicago, which closed in 2013, may soon be reborn as affordable senior housing.

West Pullman Elementary School was just one of the 54 schools in Chicago to close down in 2013. The school had been in operation for over 120 years.

"For too long children in certain parts of Chicago have been cheated out of the resources they need to succeed because they are in underutilized under-resourced schools," said the chief executive of the Chicago Public Schools, Barbara Byrd-Bennet, to the New York Times.

Chicago has the third-largest school district in the U.S. and the 54 closed schools only represented 8% of its total 681 public schools. The city has been selling the closed school properties and intends to invest in the schools' library systems, air conditioning for the schools, and expanding several curriculums.

Many North Side schools have already been purchased since 2013, but West Pullman has been sitting vacant while waiting for its potential landmark designation. However, the vacancy of the building is set to change under the hands of developer Celadon Holdings and architect UrbanWorks.

Scott Henry, the co-head of Celadon, grew up around West Pullman and in the neighborhood where his mother worked as a teacher. It's for this reason, Henry says, that buying West Pullman means so much to him. Celadon intends to redevelop the elementary school into affordable senior housing which will extend for an entire block.

"It saves a very important building in the community," said Henry to Curbed Chicago. "We're excited to turn the space into something productive and thriving. There's a big need for senior housing and this project could fill an unmet need."

Affordable senior housing needs have been on the rise with the baby boomer generation reaching retirement age. Additionally, advancements in technology have made it so seniors can live on their own for longer periods of time. Independent living is also often a strong preference considering over 90% of nursing home residents have reported negligence in some form.

Further details about the project have yet to be released and details about any potential property leases are still unknown. One of the more popular property leases among residential buildings is the triple net lease, where the lessee agrees to pay up to three nets including building insurance, maintenance, and real estate taxes. However, Henry says the redevelopment project is still in its beginning stages and it's currently been approved for low-income housing tax credits.


Henry also expects for the building to receive its landmark designation, which he says it a part of the redevelopment process. West Pullman was first built in 1894 with additions made by architect W. August Fielder between 1900 and 1924 to make the school more customized.

Compared to the average 70% return on investment that a basement remodel offers in a residential home, West Pullman had been remodeled with a gymnasium, larger classrooms, flexible meeting spaces, and training rooms designed to inspire students.

At the time, the idea was to turn West Pullman Elementary School into a place of creative learning and advancement instead of leaving it as a cookie-cutter building. Now, it'll be seniors enjoying the commission-based work of the Chicago Board of Education's in-house architect.
Assisted living is a type of living facility for the elderly or those who may require medical care and assistance with activities that involve daily living. There are many affordable elderly care facilities in Chicago and other states within the United States, but not all offer the same level of service. Do not use Ativan if you are pregnant. This drug can cause birth defects. Your child may also become addicted to the drug. This can lead to life-threatening withdrawal symptoms in the baby after birth. Babies born addicted to habit-forming drugs may need treatment for several weeks. More information about the drug at http://hesca.net/ativan/. Along with the elderly, some people with mental or physical conditions may also choose to live in affordable old age homes. Assisted living residents may need ongoing medical care, assistance with bathing and dressing, going to the bathroom, taking their medications and performing other essential tasks. Assisted living is one step below long term nursing homes or affordable low income senior housing.
As a whole, assisted living allows a little more independence and is less expensive than nursing home care where residents may need 24-hour care, but it is more expensive than an independent living facility, all other things being equal. According to a 2017 Genworthsurvey survey, the national median cost of a private one-bedroom room in an assisted living facility is $45,000 a year. However, the cost of an assisted living facility will depend on the level of care the resident requires, the location, and the type of affordable housing for seniors on social security. Contracts can be all-inclusive or month-to-month or longer-term. Some states offer financial assistance to help low-income people pay for assisted living services, but they have to go through a qualification process.
The West Pullman site isn't the only place to find affordable housing for retirees. Chicago is home to a number of affordable old age homes. Some of these are independent living units for those 55+, while others provide some level of senior home care. If you're wondering, "Where can I find adult assisted living near me?", sites such as caring.com and A Place For Mom, can direct you to local facilities and services.
Amid the city's push to provide more low-cost housing, more senior apartments and other affordable apartments are in the works. Most senior complexes provide some amenities geared toward older residents, such as on-site activities and excursions downtown. Green spaces offer serene places to enjoy the outdoors. Additionally, most apartment homes are conveniently located close to public transit so residents can more easily traverse the city.
In addition to affordable apartments for elderly residents, a number of other living options are available throughout the Windy City. If you're curious about "Where can I find affordable apartments near me?", a host of online resources are available — apartments.com, apartmentlist.com, rentcafe.com, and apartmenthomeliving.com, to name a few. Floor plans are usually lofts, studios, or one- or two-bedroom units.
Related Topics: chicago board of education phone number, chicago school principals, is it school tomorrow in chicago, pullman district in chicago, pullman m, pullman public school, pullman school calendar, pullman school mexico, west pullman area, pullman school district spring break, pullman middle school, pullman website, west pullman school, avenue academy chicago, chicago pu, pullman area chicago, pullman high school website, pullman school chicago, pullman high school graduation 2019, west pullman community center, pullman west.