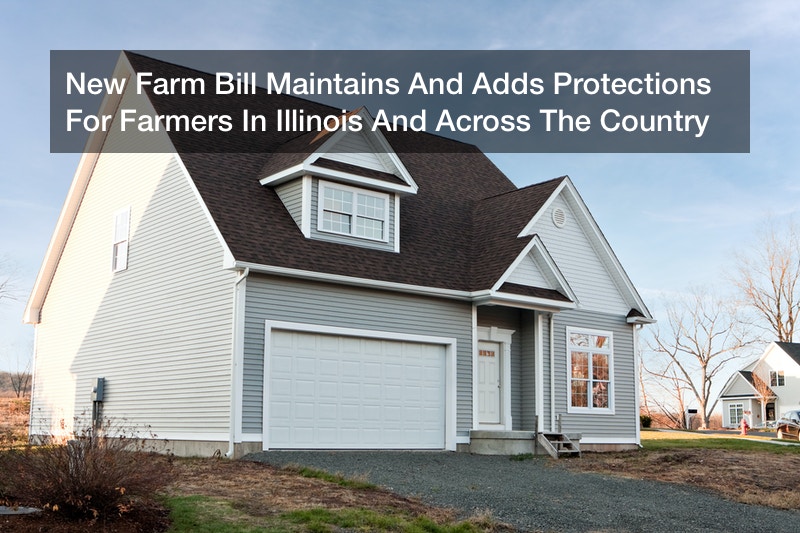 Despite numerous disagreements across party lines on a variety of different issues this year, Congress voted for an $867 billion farm bill with strong bipartisan support and President Trump has signed it into law.
The farm bill is a centerpiece of the federal food and agricultural policy and Congress updates it about every five years. This past fall, the previous farm bill expired when the Senate and House were unable to reconcile the differences in their proposed legislations. In December, the two legislative bodies found a compromise and the president signed the 807-page farm bill on Dec. 20.
As with any piece of major legislation, there are critics of the far-ranging farm bill on each side of the political spectrum. However, most of mainstream U.S. agriculture is in favor of the farm bill, as it financially supports farmers and ensures a safe and affordable supply of food. As the bill supports farmers, it also helps associated industries, such as the tractor industry. For major farm equipment manufacturers, such as Kubota which has been making agricultural equipment for nearly 130 years, the success of American farmers equals their success as well.
The recently passed farm bill gives support in several different ways. The approved bill allocates billions of dollars in subsidies to American farmers. In addition to continuing funds for farmers who do the work in the field, the bill extends those federal subsidies to nieces, nephews, and first cousins of farmers, even if they do not directly work on the farm. The hope is that this will encourage more people to involve themselves in farming.
The most debated point of the bill was in regards to the Supplemental Nutrition Assistance Program, more commonly known as food stamps. House Republicans had wanted to heavily restrict which families received food stamps. Their proposed cuts would have resulted in lost benefits for up to 1.1 million households, according to an estimate from Mathematica Policy Research. These proposed changes did not make it into the final version, resulting in no cuts to the food stamp program under the farm bill.
The final bill also provides permanent funding for programs that assist local farmers markets and organizations that help train the next generation of farmers in new technology. Experts have voiced concerns about the aging industry, but Caledonia Solutions conducted a survey just last year and found that approximately 25% of large farmers were investing more in developing technologies. The farm bill will now help them gain the knowledge to properly operate those technologies.
For the first time, the farm bill establishes permanent funding for organic farming research. The bill allocates $50 million in annual funding for the research by 2023. As under 1% of American farmland is organic, this type of research is vital in bringing more farmers and their land into organic production.
While demand for organic agriculture is widespread across the country, the supply is evidently not on equal grounds. The U.S. imports many organic crops to satisfy the demand, despite net farm incomes declining by more than 14% this year. When compared to the construction industry that has a predicted 6% growth and a value of an estimated $712 billion, the similarly labor-intensive agricultural industry is in need of a new market.
According to The Hill, organic production could be that very market that boosts the net incomes of farmers. The research that the new farm bill funds will provide farmers with a better understanding of how to manage organic systems and transition their current production to an organic one.
Keywords:
2018 farm bill calculator, 2018 farm bill crp, 2019 arc plc calculator, arc plc program, farm bill corn, farming simulator calculator, illinois rural electric internet speeds, single farm payment calculator, tool illinois 2019, toolbox calculator, what are the farm bill work rules, arc co plc payment estimator, farm bill payments, farmdoc farm bill, gary schnitkey, how to become a farmer in illinois, illinois arc county payments, www nrcs usda gov programs, ag manager farm bill, farm bill calculator, farmdoc arc payments.