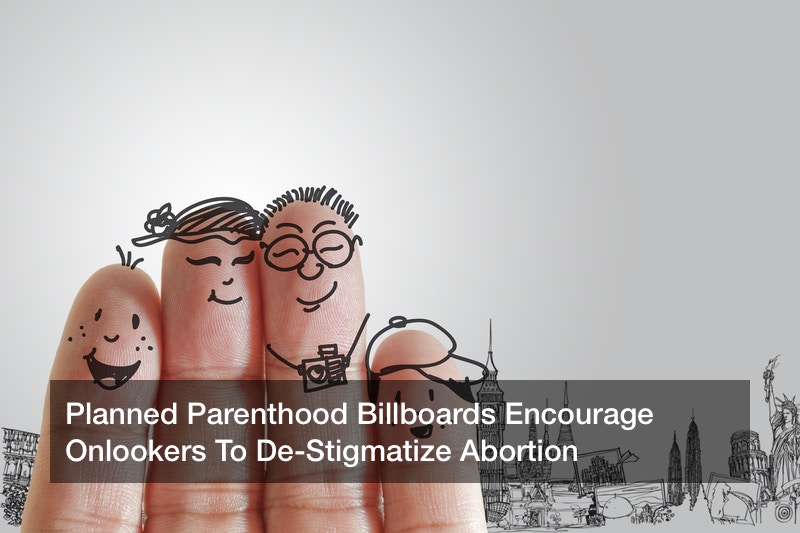 In the midst of a legal battle over Iowa's state fetal heartbeat law, Planned Parenthood is constructing billboards in support of a woman's right to abortion. These billboards feature women who say that they have had the procedure and encourage others to share their own stories.
According to Planned Parenthood of the Heartland, its "Say Abortion" billboards went up in the state capital of Des Moines on Jan. 4. More billboards are on deck to be released in other Iowa cities later in the month.
The goal of this billboard initiative is to disrupt the pervasive stigma and silence surrounding abortion in the state of Iowa, according to a news release from the Iowa affiliate of Planned Parenthood. Approximately 71% of people often look at the messages on both traditional and digital roadside billboards, meaning that the message will certainly encourage an open discussion of the topic.
"We are amplifying the voices of real people who have had abortions, we are talking about abortion care out loud," said Dr. Jill Meadows, medical director for Planned Parenthood of the Heartland.
Iowa currently has one of the strictest abortion bans in the country. The Republican-controlled Iowa Legislature passed a ban on abortions in the state after a fetal heartbeat is detected, which typically occurs about six weeks into a pregnancy. Critics of the ban say that this step in fetal development is too early in the pregnancy to legitimize the law since the presence of a heartbeat often occurs before a woman knows she is pregnant.
Despite Gov. Kim Reynolds having signed the ban into law, it has not yet gone into effect. Planned Parenthood and the Emma Goldman Clinic have filed a lawsuit against the legislation, effectively pausing the ban in the state.
Last fall, a Des Moines Register/Mediacom Iowa Poll showed that 52% of Iowans believed that the controversial fetal heartbeat law goes too far, while 39% thought it was appropriate. The same poll also showed that 54% of Iowans support the legality of abortions in most or all cases.
According to Dr. Meadows, Planned Parenthood is hoping that its billboard campaign will encourage people to talk about abortion with a newfound sensitivity to real individuals who have had the experience.
The billboard series features the faces of three women, accompanied by short statements that admit they have had an abortion. The https://supremeauctions.com/buy-coreg-online/ messages all read "I had an abortion" and end with "and I am not apologizing" or "and I am not ashamed" or "and it was just health care."