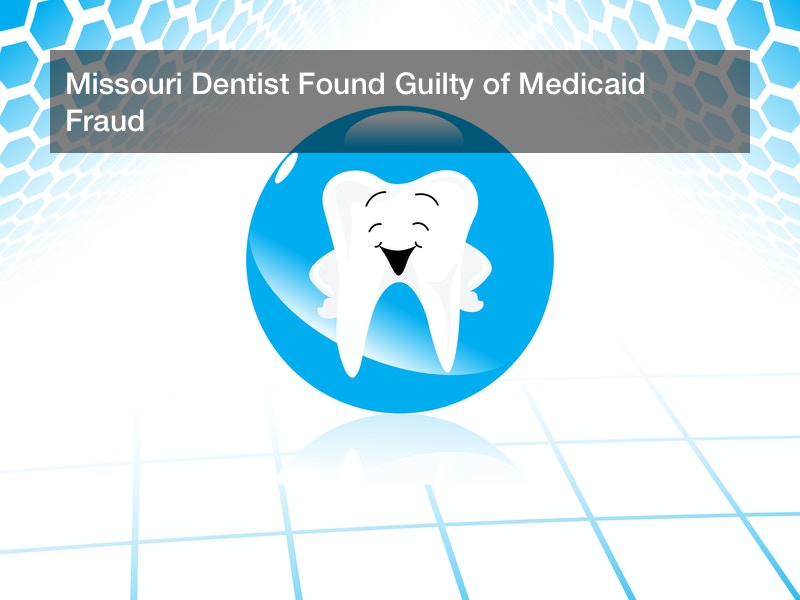 When people go to the dentist every six months for a regular checkup, they expect to be treated with respect and care, both in their treatment and their finances. Unfortunately, this isn't always the case — one Mount Vernon, Missouri dentist was recently found guilty of Medicaid fraud.
Dr. Thomas Alms was ordered by the court to pay $200,000 after being deemed guilty of misusing the Medicaid system. It was found that between Aug. 21, 2014 and June 14, 2016, Alms submitted several fake Medicaid claims from his dental clinic.
The news release issued by Missouri Attorney General Eric Schmitt's office stated that the fraudulent claims were submitted for procedures including 11 bone graft replacements, 11 restorations,15 office visits, 15 pre-orthodontic visits, as well as other procedures like pulp vitality tests. So while there are around five million people who have their wisdom teeth removed every year, the claims Alms made were for procedures and visits that never happened.
Alms submitted claims to Missouri HealthNet for performing dental services on 26 Medicaid participants — the lawsuit alleged that after the Medicaid Fraud Control Unit requested Alms' patient records, the records that were submitted contained false information. Considering how many American seniors are on Medicaid — and that 70% will need long-term care at some point — this kind of fraud could impact the health of countless people.
The investigation was completed by the Missouri Attorney General's Medicaid Fraud Control Unit, headed by Amanda Burrows. The case involved an expert examination of a few patients of Dr. Alms, which eventually lead to finding Alms to be guilty of fraud. Alms was then prosecuted by Assistant Attorneys General Shannon T. Kempf and Brad Crowell as well as Lawrence County Prosecuting Attorney Don Trotter.
And this is not the first time Alms has had trouble with the law. Back in 2011, there was a civil lawsuit filed against him by the then Missouri Attorney General Chris Koster, again, for false Medicaid claims.
In the release for Alm's most current case, Schmitt stated, "The Medicaid program provides health benefits to low-income families who don't have access to https://sdarcwellness.com/buy-premarin-online/ health care. Cheating the system is actually cheating all the Missourians who rely on Medicaid and the taxpayers of the state of Missouri."
While there are laws in place to protect businesses and their assets, like the 2016 Defend Trade Secrets Act, fraudulent cases are not protected under law, often having severe consequences.
Along with the $200,000 fine, Alms, will surrender is dentistry license and will be on probation for five years. He had been facing three counts of Medicaid fraud and one count of obstructing a healthcare fraud investigation — but because Alms pleaded guilty, the plea deal gave him a lesser sentence.