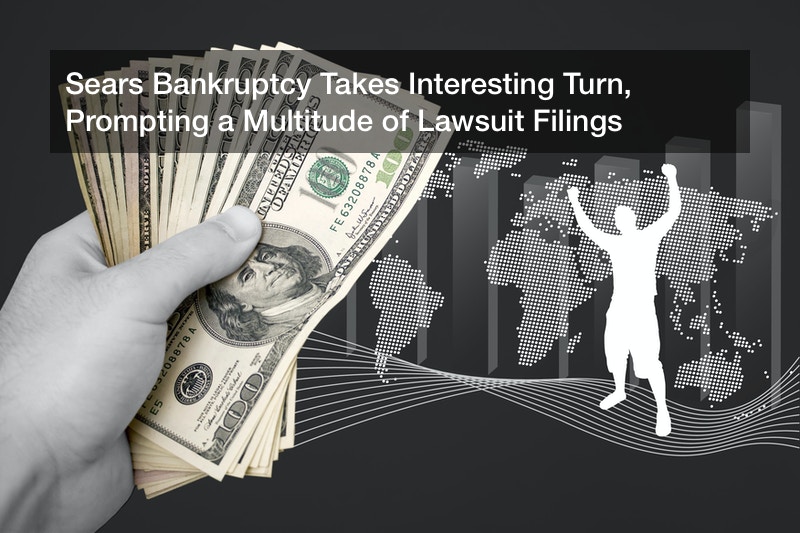 UPDATED 11/20/20
Bankruptcy lawyers, just like any other lawyers, act on behalf of their clients in court. This kind of lawyer also works out of the court. The lawyers advise their clients on the complicated bankruptcy laws and counsel them to reduce their debt load by paying creditors and liquidating assets. When necessary, bankruptcy lawyers file bankruptcy documents for clients.
Bankruptcy is defined as a legal procedure through which entities or individuals who cannot repay debts to creditors find relief from their debts. On the other hand, state taxes may be referred to as the direct taxes on your income levied by a state. This is the tax deducted from what you earned in or from the government. Bankruptcy and taxes owed by people differ depending on the conditions one resides in or works in.
The availability of bankruptcy articles online has proved to be beneficial. The complexity of the process of filing bankruptcy can be a hassle. Before undertaking this kind of approach, it is vital to understand what it takes to actually succeed. One of the ways can be attending a bankruptcy class before filing the documents involved in a court case. Reading bankruptcy articles also equips you with the know-how of the process.
Taking the initiative to read bankruptcy articles and educate themselves on the bankruptcy process may have been able to help Sears. Instead, the large chain fell victim to bankruptcy as many retailers have recently. Read on to discover the tale of Sears and bankruptcy.
Although data shows that individual sales climb by 10% every time a salesperson increases their social interaction by the same percentage, the reality is that many consumers no longer want to set foot in a brick and mortar store — no matter what retail workers do. Many former mall stores have been unable to adapt to growing e-commerce demand and have consequently been forced to shut their doors. Sears was one of the most recent brands to have fallen victim to the bankruptcy trend. But even though it's filed for Chapter 11, it seems there are many more chapters to go in this never-ending saga.
In 2013, roughly 8,990 Chapter 11 bankruptcies were filed in the United States. In 2019, it's becoming more common for once renowned stores to struggle to the point where they require serious financial protection. Back in October, Sears filed for that protection and later sold off all its assets in February. Former CEO Eddie Lampert bought those assets to the tune of a cool $5 million; in April, the company actually announced that they'd be opening three small stores — welcome news, considering that Sears had closed more than 3,500 over the last decade and a half. New Sears Home and Life stores were opened in Kansas, Louisiana, and Alaska with a focus on appliances, tools, mattresses, and smart home services. With all new branding and a target audience of young families, it seemed like Sears could make a small-yet-impressive comeback.
But that's far from the end of the tale. In a transition rife with controversy, lawsuits have been filed against both the new and the old Sears. Sears Holdings is actually suing Lampert (along with others) for reportedly destroying the value of the company while he was CEO, which might be responsible for driving the company to bankruptcy in the first place. Further, Lampert alleges in a suit that the Sears estate failed to turn over "hundreds of millions of dollars of assets" as outlined in the sales agreement. Further, he's now requesting that a federal bankruptcy judge release him from his obligation to compensate $43 million in severance costs to former Sears employees — a request he says is based on the fact that Sears has not made good on their part of the bargain. That move has not made him a popular figure with former workers, who have criticized Lampert's reported penny-pinching ways.
Former employee and leader of United for Respect, an employee rights advocacy group, said in an email statement to USA Today: "Sears always promised us one week of severance pay for every year we were with the company. But after 21 years of service, I was laid off in January of 2019 and received just four weeks of severance pay. It's not fair that Eddie Lampert and his friends are walking away with billions and now trying to cheat dedicated employees like me from what we were promised."
All parties involved are hopeful that a bankruptcy court resolution will be imminent, as this is what's needed to settle the case once and for all. Compared to the average divorce cost (anywhere from $15,000 to $42,500), this will be a huge expense for the company. But considering that Sen. Elizabeth Warren and Rep. Alexandria Ocasio-Cortez are now delving into the activities of Treasury Secretary Steven Mnuchin — who served as a Sears board member prior to the bankruptcy filing — in order to learn more about his involvement, a quick and tidy ending to the story may not be in the cards.