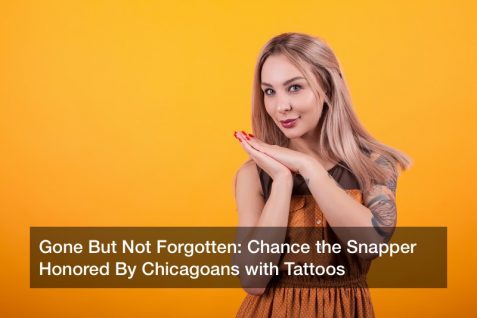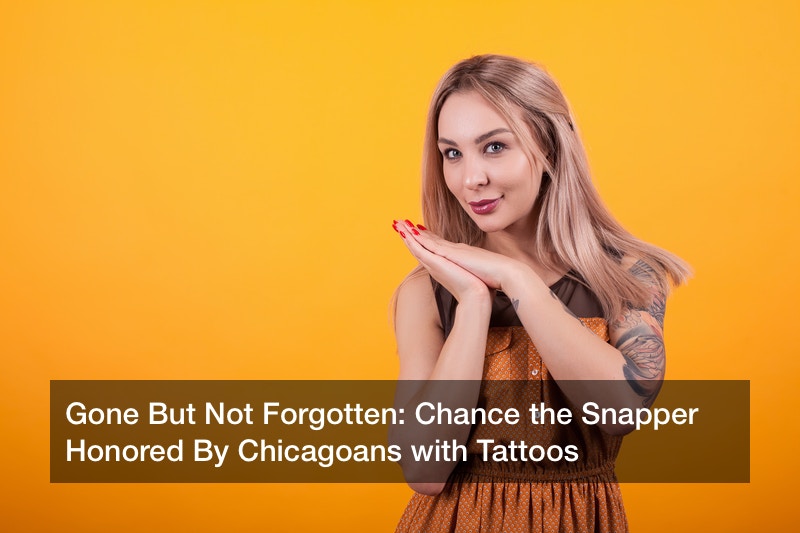 Chance the Snapper became an internet sensation when the alligator was discovered in Chicago's Humboldt Lagoon, thousands of miles away from the animal's natural habitat. According to the AV Club, the …
Chance the Snapper became an internet sensation when the alligator was discovered in Chicago's Humboldt Lagoon, thousands of miles away from the animal's natural habitat. According to the AV Club, the gator was named in honor of Chicago's own Chance the Rapper, in part, thanks to his powerful jaws.
Thought to be an illegal pet that was dropped in the lagoon, Chance was able to draw crowds of people during his elusive stint in the water, even sparking satirical Twitter accounts, like ChanceDeSnapper and ParkGator, made in his honor. From there, Chance's celebrity only grew as he managed to evade capture from the Chicago Herpetological Society. Unfortunately, people couldn't use the lagoon until Chance was captured. While white water river rafting isn't popular in Chicago, fishing, boating, and other water sports were put on hold until the gator was caught.
Despite plenty of traps, constant water surveillance and drones, it took days for the alligator to be captured by Florida animal control specialist Frank Robb. Clocking in at 5ft and 3inches tall, Robb was able to catch Chance using only a fishing pole and some bait.
Rumors suggested that the alligator would be moved to the Lincoln Park Zoo or the Brookfield Zoo in Chicago. Unfortunately, Chance the Snapper has officially been relocated to Florida, one of the animal's natural habitats. While $300 billion is spent on business travel in the United States every year, it's likely a live gator hasn't traveled that far in a long time.
"They're not made to be in Illinois," notes Susan Horton, a veterinarian at the Chicago Exotics animal hospital. "It's warm now, but they can't survive our winters, and we don't know how [the alligator] was cared for by whoever released him."
Chicagoans can now only see Chance online or if they make the trek to the St. Augustine Alligator Farm in Florida. Some, however, will join the ranks of 45 million Americans across the country and opt for something a little more permanent.
In honor of Chance the Snapper's reign in the City of Chicago, some locals have chosen to memorialize the gator by getting a tattoo. At least four people have chosen to invest in a Chance the Snapper tattoo because they were inspired by the little gator's story. Considering there are almost 21,000 tattoo parlors in the U.S., they likely didn't have trouble finding an artist, either.
One Tri-Taylor native has spent more than six years visiting Humboldt Park. Zack Triveline already has invested in 16 tattoos, but couldn't resist honoring Chance the Snapper. The circular tattoo features Chance in the lake along with the date when Chance was first seen and then finally captured.
"Everybody has loved it so far. I've had a lot of people say, 'I want the same one,'" exclaims Triveline in an interview. "Everybody who sees it knows exactly [who Chance is]. I'm sure in a couple months when everybody forgets about it then I'll get a couple questions, but for now everybody loves it."
Another homesick Chicagoan couldn't help but follow the news about Chance the Snapper from her new home in Las Vegas. After Chance was caught, Danielle Call thought it was only natural to get an image of Chance with a bowtie — one of his iconic looks — on her ankle. Her friend followed suit and invested in a tattoo to honor the alligator on her fingers.
While Chance might not live in Chicago anymore, there's no doubt he'll continue to live on in the hearts of Chicagoans everywhere.
Related Topics:
aquatic tattoo designs, aquatic tattoos pictures, bass fish tattoos gallery, catfish skeleton tattoos, cute fish tattoo designs, fiahing tattoo, fish anchor tattoo, fish bone tattoo small, fishing rod and reel tattoo, fly fisherman tattoo, goldfish tattoo black and white, marine fish tattoo designs, matt foley byu, muskie tattoo pictures, realistic fish scale tattoo, red snapper skull, sailfish tattoo designs, simple betta fish tattoo, snapper tattoo artist, striped bass fishing tattoos, tattoo fishing lures.